Hochzeit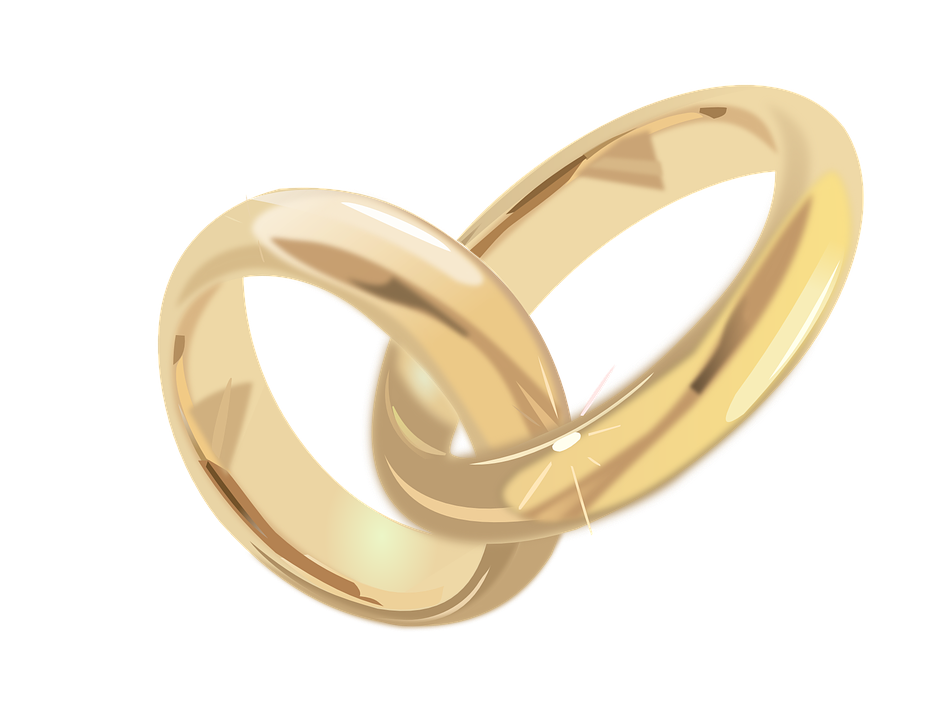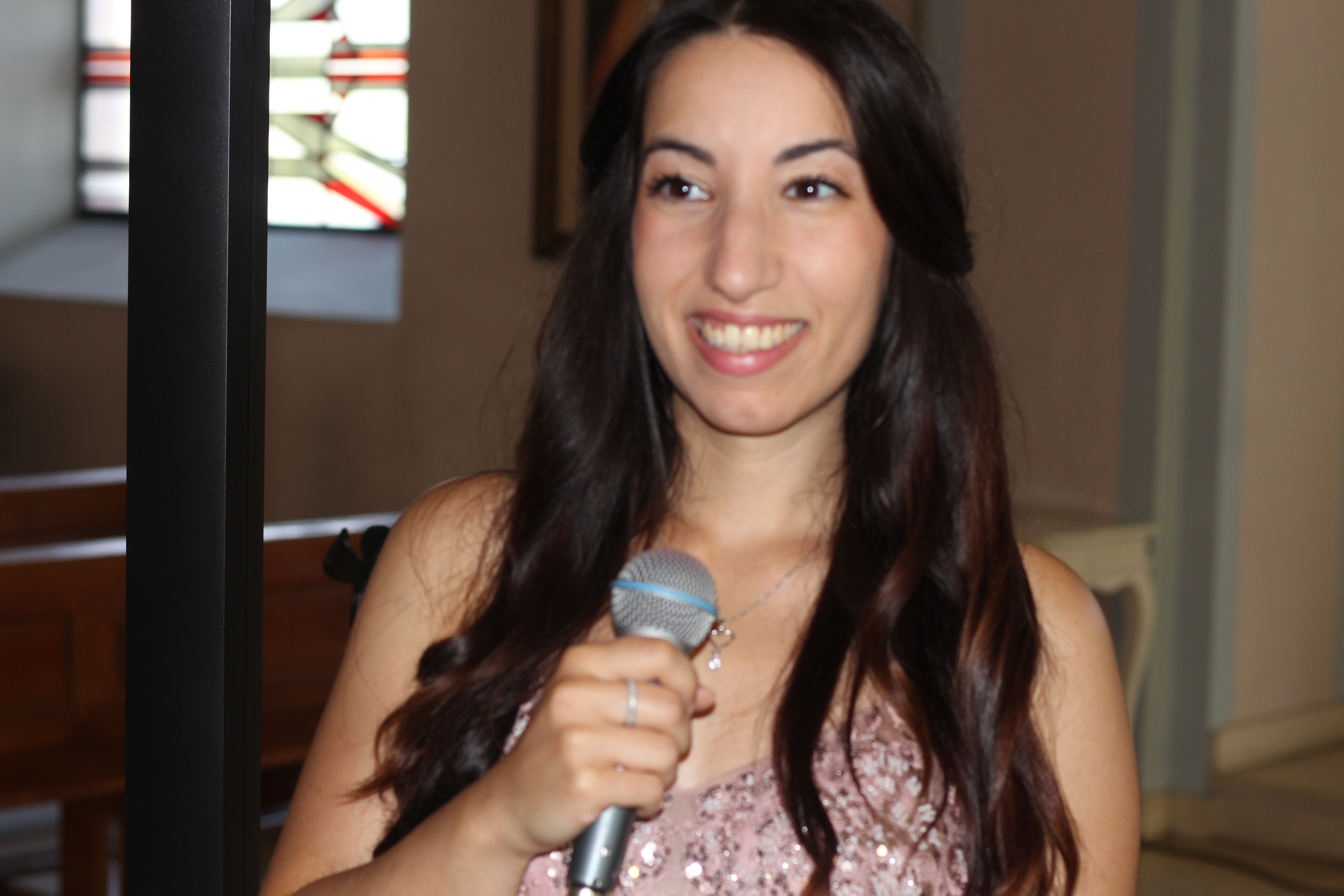 Ave Maria - Schubert (latein/italienisch)

Ave Maria - Beyoncé
A thousand years - Christina Perri (Englisch oder Deutsch)
Afterglow - Ed Sheeran
Auf uns - Andreas Bourani
A moment like this - Kelly Clarkson
A te - Jovanotti
A modo tuo - Ligabue/Elisa
A dream is a wish your heart makes - Cinderella (Disney)
Amo solo te - Laura Bono
All summer long - Kid Rock
All of me - John Legend
Amazing Grace
Bis meine Welt die Augen schließt - Alexander Knappe
Can you feel the love tonight - Elton John
Caruso - Lucio Dalla
Danke für dich - Helene Fischer
Dear future husband - Meghan Trainor
Das Beste - Silbermond
Dir gehört mein Herz - Tarzan
Ein Teil von meinem Herzen - Jonathan Zelter
Endlich sehe ich das Licht - Rapunzel (Disney)
Flashlight - Jessie J
Fall on me - Andrea & Matteo Bocelli
Für immer ab jetzt - Johannes Oerding
Grande amore - Il Volo
Hallelujah - Leonard Cohen (Englisch/ Italienisch, Hochzeitsversion)
Happy - Pharrell Williams
Ich lass für Dich das Licht an - Revolverheld
Ich liebe nur Dich - Pietro Basile & Sarah Engels
I migliori anni della nostra vita - Renato Zero
I will always love you - Whitney Houston
I have nothing - Whitney Houston
I don't want to miss a thing - Aerosmith
In all Deinen Farben - Vanessa Mai
I´m yours - Jason Mraz
Ich fühl wie Du - P. Maffay ("Tabaluga")
Ich sag Ja zu Dir - Sara Lorenz
Il regalo più grande - Tiziano Ferro
Ja - Silbermond
La vie en rose - Édith Piaf
Liebe meines Lebens - Philipp Poisel
Märchen schreibt die Zeit (Hochzeitsversion) - Die Schöne und das Biest
Mein Herz schlägt für dich - Vera Klima
Nelle tue mani - Andrea Bocelli
Nella fantasia - Ennio Morricone
Nothing else matters - Metallica
Nur mit Dir - Helene Fischer
Oh Happy Day
Ohne Dich schlaf ich heut Nacht nicht ein - Münchener Freiheit (auch Deutsch-Italienisch)
Photograph - Ed Sheeran
Perfect - Ed Sheeran
Piccola stella - Ultimo
Promettimi - Elisa
Swing life away - Rise against
Stay with you - John Legend
So soll es bleiben - Ich & Ich
 (Hochzeitsversion, Piano)
Sag es laut - Xavier Naidoo
Somewhere over the rainbow - Kamakawiwoʻole
Seite an Seite - Christina Stürmer
To make you feel my love - Adele
The rose - Bette Midler
Tage wie diese - Die toten Hosen

There you´ll be - Faith Hill

The Power of love - Céline Dion
Thinking out loud - Ed Sheeran
Ti sposerò perchè - Eros Ramazzotti
True colors - Cyndi Lauper (acoustic version)
Un amore così grande - Claudio Villa
Ultraleicht - Andreas Bourani
Unser Tag - Helene Fischer
Use somebody - Kings of Leon (Version Laura Jansen)
Von jetzt an - Luxuslärm
Why I love you - Major
Wer wenn nicht wir - Wincent Weiss
Yellow - Coldplay
Your love - Ennio Morricone

You raise me up - Westlife
.
.
.
Auf Ihre individuellen Musikwünsche und Anfragen gehe ich gerne ein.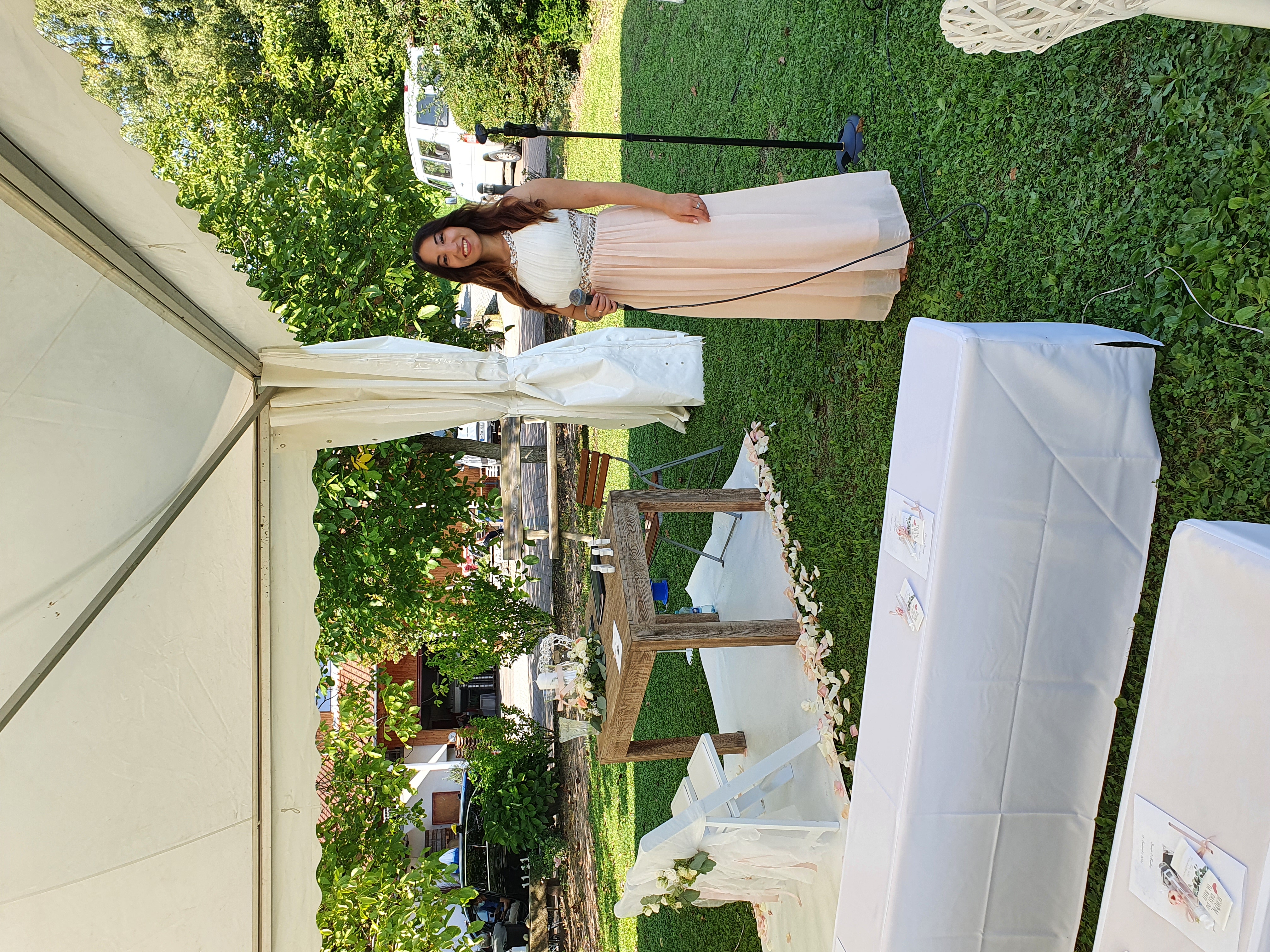 Gerne biete ich Ihnen auch musikalische Begleitung während des Sektempfangs.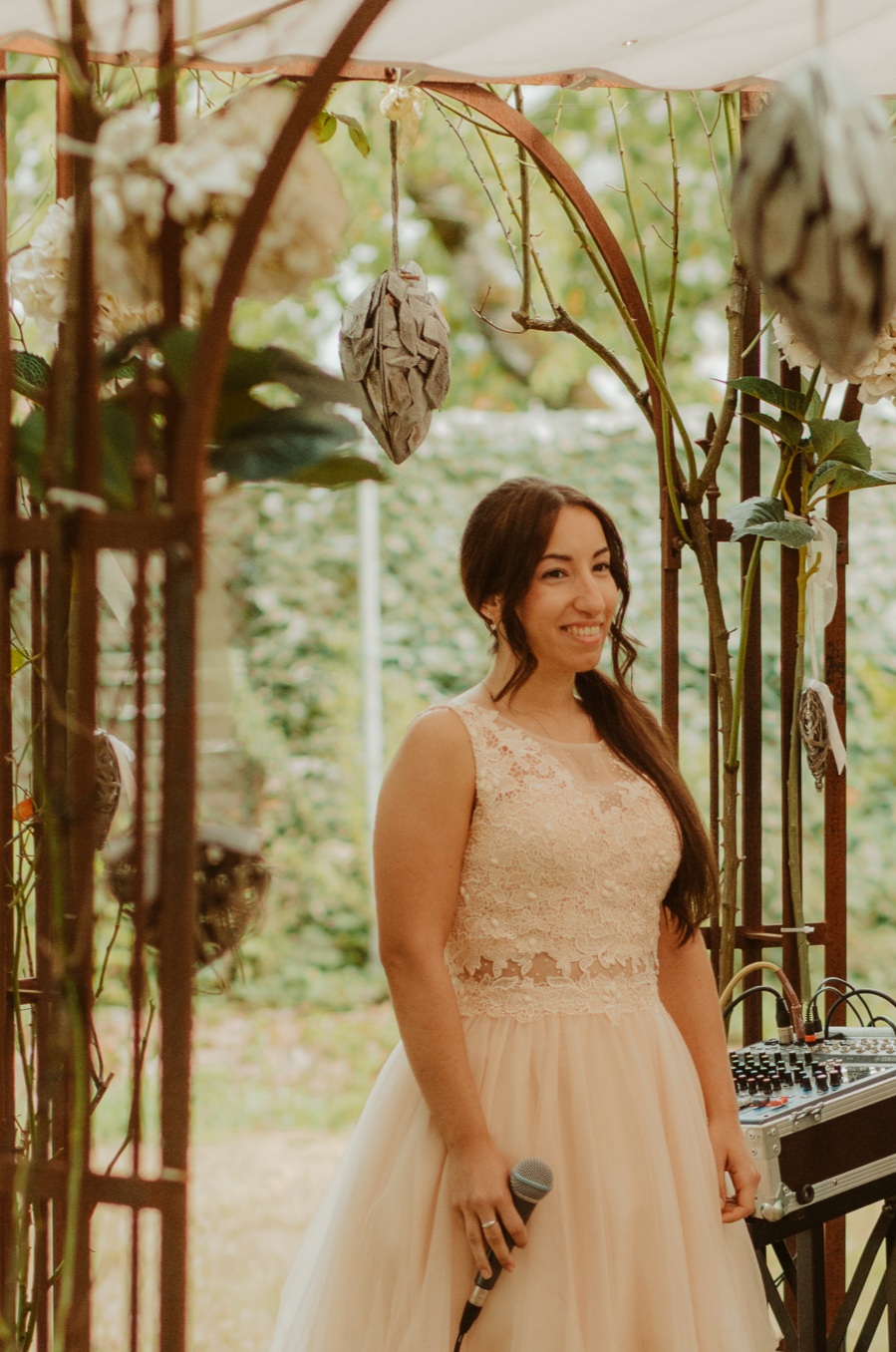 "Schöne Schlager" der 50er und 60er Jahre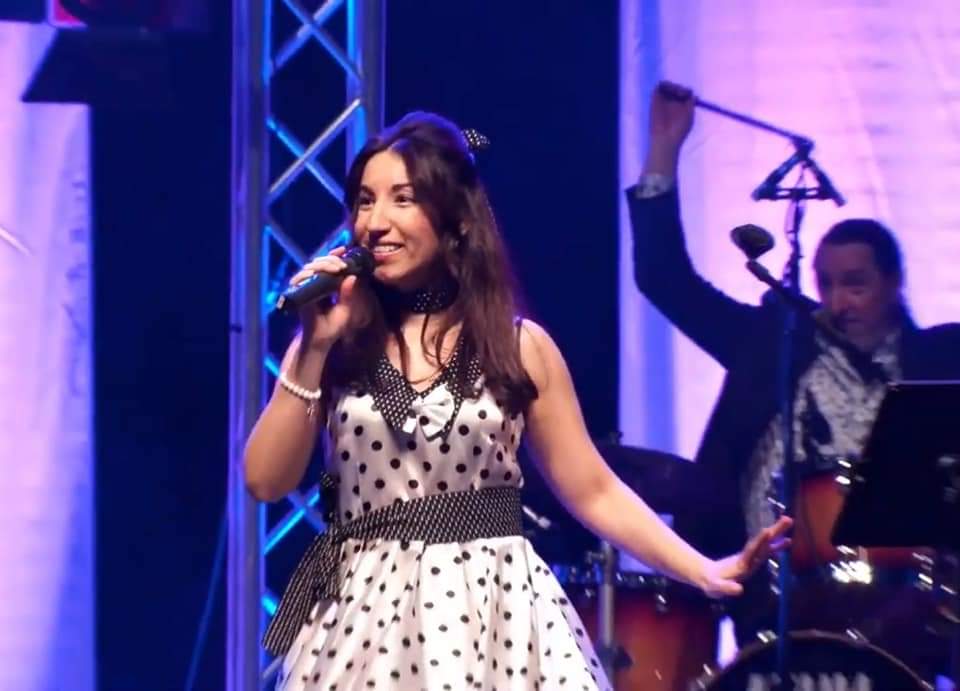 Ganz Paris träumt von der Liebe
Itsybitsyteenieweenie Honolulu-Strandbikini
Habanero
Die Liebe ist ein seltsames Spiel
Marina
Santo Domingo
Quando Quando
Wo meine Sonne scheint
Liebeskummer lohnt sich nicht
O sole mio
Grande grande grande
Il cielo in una stanza
Azzurro
Volare
Ein Schiff wird kommen
Schöner fremder Mann
Zwei kleine Italiener
Schuld war nur der Bossa Nova
Pop/Rock/Party/Classics
All about that bass
Addicted to you
Ain´t your mama
A night like this
Bacardi feeling
Balada
Bailando
Chandelier
Crying at the discoteque
Dance with somebody
Cheap thrills
Empire
state of mind
El perdón
Flashlight
Gangnam Style
Get lucky
Happy
Locked out of heaven (B.Mars)
Mercy
Mama do
Move like Jagger
Monday Morning
Nobody´s perfect
Price tag
Royals
Rolling in the deep
Satellite
Geiles Leben
Rehab (Winehouse)
Set fire to the rain
Try
Tik tok
This is the life
Valerie (Winehouse)
Girl on fire
Waka waka
Wrecking ball
Rather be
Rocket (Goldfrap)
Not fair (L. Allen)
Arms of an angel
Almost lover
A thousand years
Because of you
Don´t know why
Fallin´
Hello
Hurt
Hallelujah
When I was your man
I see fire
If I ain´t got you
I will always love you
Listen
Moment like this
My way
Read all about it
Someone like you
Stay with you
Skyfall
To make you feel my love (Adele)
The rose
Thinking out loud
Turning Tables
You light up my life
One moment in time
Use somebody
Crazy little thing called love
The greatest love of all
Run (L.Lewis)
Danza kuduro
Sofia
Proud Mary
Hoy (G.Estefan)
We are one
Música (Fly project)
Me voy
Qué hiciste
Find a way (A.Amoroso)
What the world need now
Qué sera
I will survive (Hermes Houseband)
Let´s get loud (Cha cha)
Mr. Saxobeat
Objection
On the floor
Strong enough
Simply the best
Shine on
irgendwie,irgendwo,irgendwann...
Ain´t nobody
Dance with somebody
I´m so excited
Love is in the air
Leuchtturm
La isla bonita
Let´s have a party
Mamma mia
Money, money, money
SOS
The winner takes it all
Waterloo
Beat it
99 Luftballons
Sweet dreams (Eurothmics)
Shoop shoop song
Stereo love
Still loving you
The show must go on
Somebody to love
Hero (b.Tyler)
Autumn Leaves
Black orpheus
Get lucky (Bossa)
Love
Time after time
Auf uns
Bedingungslos
Das Beste
Echt
JA
Ich fühl wie Du
Keiner ist wie du
Lieblingsmensch
Sag es laut
Symphonie
Tage wie diese
Wovon sollen wir träumen
So soll es bleiben
...
Italian Hits
Azzurro
Un bacio d´addio
Cinquanta Mila
Consequenza logica
Grande Amore
I belong to you
Italia amore mio
L´amore è femmina
Lei
L´uomo che amava le donne
Malamorenò
Nel Sole
´O sole mio
Parole
Fuoco nel fuoco
Volare
Un amore così grande
Sei tu
Caruso
Un sogno a costo zero
Per tutta la vita
La notte
Felicità
Sharazan
Ci sarà
Sempre sempre
Quando nasce un amore
Nelle tue mani- Andrea Bocelli
Nella fantasia- Ennio Morricone
Grande, grande, grande- Mina
I maschi- Gianna Nannini
Bello impossibile- Gianna Nannini
Un´estate italiana
Tra te e il mare- Laura Pausini
Innamorata- Laura Pausini
Ti sento
Mamma Maria
Grande amore- Il Volo
Pregherò
...
Schlager
Hulapalu
Ein Stern
Atemlos
Du hast mich 1000x belogen
Er gehört zu mir
Ich will immer
Wieder
Mein Herz
Marathon
Phänomen
Mitten im Paradies
Liebeskummer lohnt sich nicht
Heut´ Abend hab ich Kopfweh
Ich liebe das Leben
......
Chansons/French
Je ne regrette rien
La vie en rose
Champs elysées
Mon mec à moi
Dernière Danse
Je veux
On ira
Pour que tu m´aimes encore
...
Musical/classical
Ave Maria- Schubert
O mio babbino caro- Puccini
Nelle tue mani- Andrea Bocelli
Nella fantasia- Ennio Morricone
Your love- Ennio Morricone
Beautiful that way- "La vita è bella"
Somewhere- "West side story"
The Phantom of the Opera
Dreamed a dream- "Les Misérables"
Hopelessly devoted to you- "Grease"
You´ll be in my heart/Dir gehört mein Herz- "Tarzan"
Le Jazz hot- "Victor/Victoria"
Let it go- "Frozen"
Colours of the wind- "Pocahontas"
Somewhere over the rainbow
Memory- "Cats"
Can you feel the love tonight- "The Lion king"
O sole mio- D. Modugno
Time to say goodbye (Con te partirò)- Andrea Bocelli
...
Piano/Instrumental/Pianobar
River flows in you- Yiruma (Twilight)
My way- Frank Sinatra
Apologize-Timbaland
9 Crimes-Damien Rice
My heart will go on- Titanic
Und wenn ein Lied- Xavier Naidoo
La valse des monstres-Yann Tiersen
La dispute- Yann Tiersen
La valse d´Amélie-Yann Tiersen
Les retrouvailles-Yann Tiersen
Comptine d´été n° 2-Yann Tiersen
Comptine d´été n° 3-Yann Tiersen
Comptine d´un autre été: l´après-midi
Mother- Yann Tiersen
Turkish March- Mozart
...
Es handelt sich hierbei um Auszüge aus meinem Repertoire. Gerne gehe ich auch auf Ihre Musikwünsche ein.